---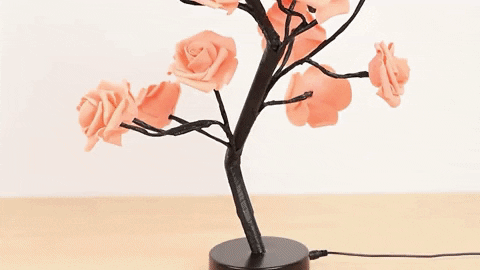 The Perfect Bedroom Centerpiece
Put it anywhere and everywhere. These unique handmade roses provide a stunning attraction to any space and will make and impact on any guest that enters the room.
Beautiful Illuminating Handmade Petals
The soft lights from the Fancy Rose Tree are subtle and made to cast a romantic and relaxing ambiance around your space. It makes the perfect light at night.
A Gift That Communicates
Flowers are given as gifts to connect and communicate emotions. The rose has always represented the symbol of love and passion. Unlike typical roses that die and whither over time, the rose on the Fancy Rose Tree are forever.
__________________________
Product Details:
USB port
Control mode: switch

Rose diameter: d60mm

Material: PP + resin

Light color: warm white

Height: 45cm (18")